Automated Translation
The automatic names translation service TerraLexicon has been created within the framework of the Estonia-Latvia cross-border cooperation program, in collaboration with the Latvian cartography and geoinformatics flagship company SIA "Jāņa sēta". For more details check out the project.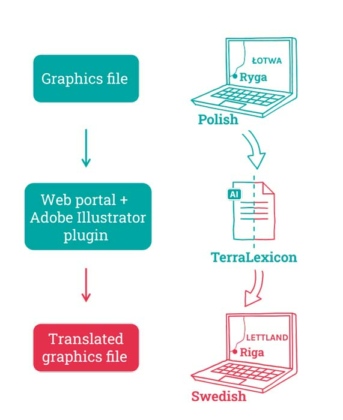 The advantage of TerraLexicon over other automatic translation services lies in its ability to directly translate within the design file, significantly saving time and thereby reducing costs. The file being translated does not leave your computer. Names are taken into the translation environment and then returned to the design file through the Adobe Illustrator plugin (downloadable from the user interface). This ensures that no one else gains access to your original file.
For a concise overview of TerraLexicon's capabilities, you can watch the following video.
---