Interior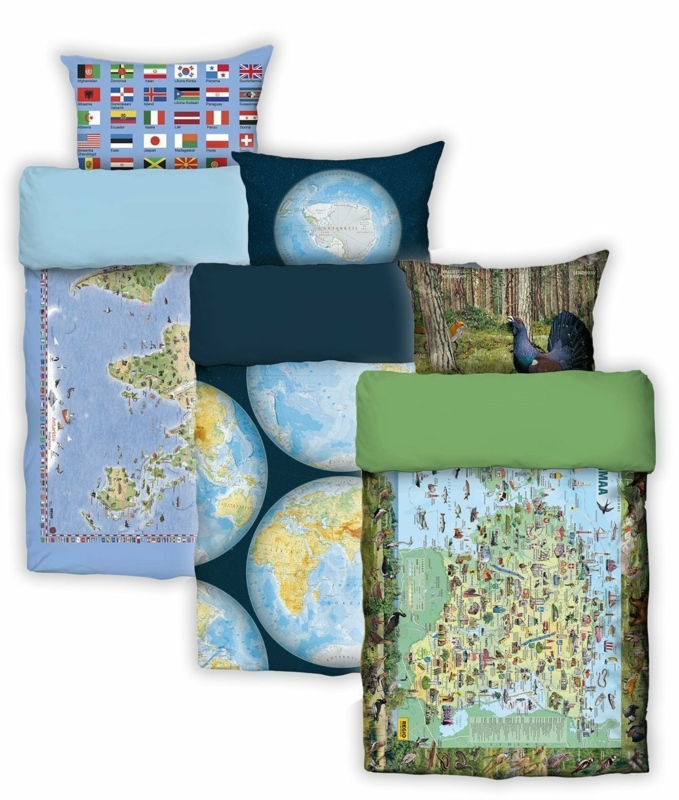 In addition to maps for all purposes we also design and produce a range of products for the home and office with beautiful map designs. We can provide you with decorative maps on wallpaper, window blinds and even on wooden furniture.
Any map lover will be excited by one of our map themed bedding sets. When travelling on the road of dreams, it is good to keep a map close. You never know whether your journey will take you to adventures in space, on the seas or in distant lands. These lovely designs make a great gift.
The selection of interior products in our online store.