Wall Maps
Wall maps bring a space to life, serving as both an impressive interior design element and a necessary tool. Regio offers a wide range of pre-printed wall maps, in addition to producing a substantial number of custom-made maps, tailored to the client's preferences regarding map dimensions, information, design, quantity, and format. The quantity of custom-produced wall maps has increased year by year, and the possibilities of modern printing and material selection have continually expanded. In addition to traditional wall maps, Regio also offers interior products featuring maps.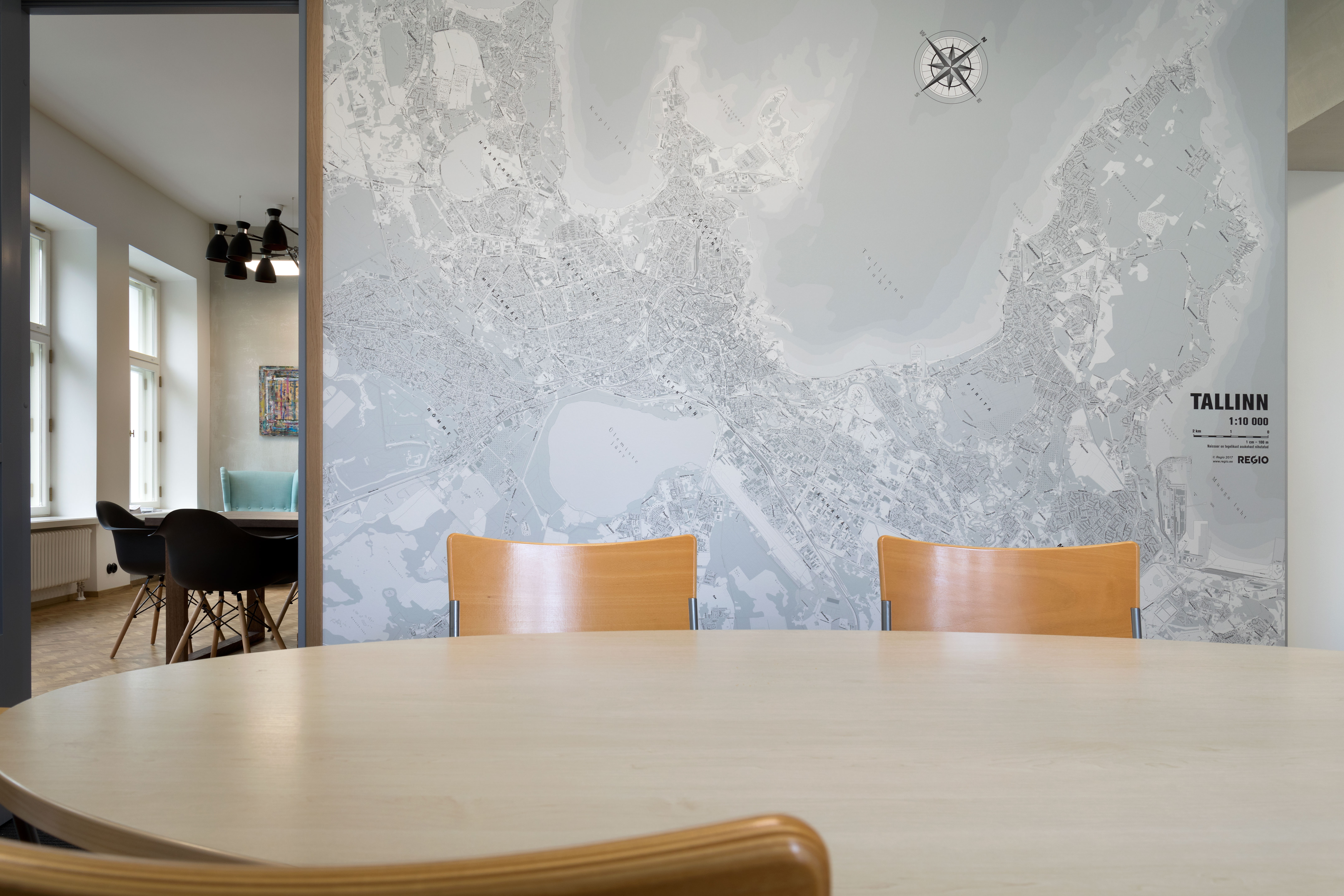 For a custom-made wall maps, the client can choose the desired region themselves, add photos and texts to the map, company symbols, and more. The map area can be selected in a way that places the area of interest at the center of the map, clearly highlighted.
Maps can be printed on paper as well as fabric, but also on KAPA board where pins can be inserted, or on metal backing where magnets can be attached.
We also print maps on window blinds and wallpaper, as well as on window or floor stickers.
---