Regio's Baltic navigation data are the most precise available and helps reduce logistics costs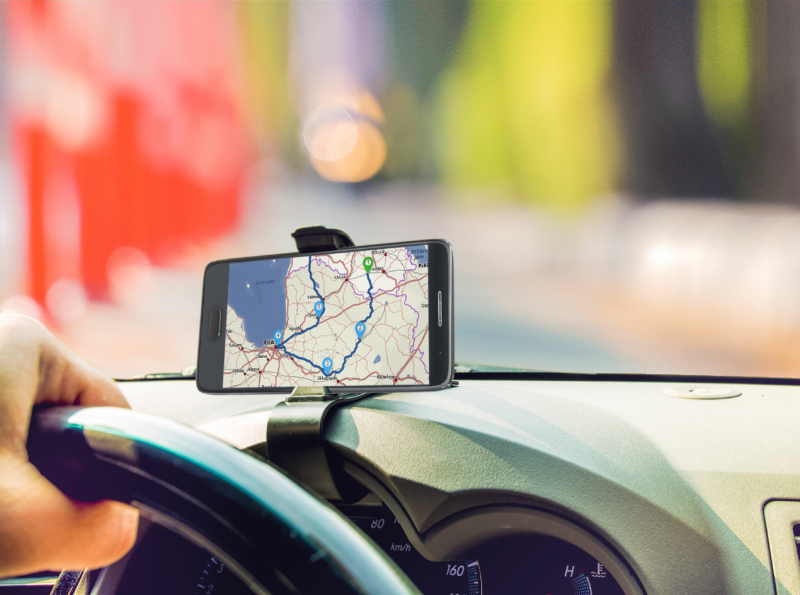 Have you ever found that the details of the roads or address dataset in your logistics software are insufficient or leads your drivers to the wrong location? Route planning and dispatch solutions based on data that are inaccurate or uneven in terms of quality waste both your time and money.
We all know the inconvenience caused to everyone – not just the driver – when a truck or a delivery van with a heavily laden trailer ends up in a cul-de-sac where there's basically no room for them to turn around. Or when the address is incorrect and leads to a completely different town. No doubt many of us remember the news story from January 2021 when a truck driver churned up hundreds of metres of ski tracks on the Harku hiking trail in Tallinn because the incorrect info had sent him onto a narrow forest track. Then there was the case of an incomplete address sending one driver to Aiandi Street in Tallinn rather than to Aiandi Road in Viimsi – a difference of 17 km and at least 30 minutes of travel time.
To prevent such additional costs and accidents resulting from inadequate data, the Regio team has developed solutions that contribute to the transportation and logistics industry. We provide comprehensive road and navigation data for all Baltic countries in various formats:
Seven reasons you should use Regio's data and route planner service
1. Estonian, Latvian, and Lithuanian data in a unified structure
Regio's Baltic navigation data-base features more than 347,000 km of roads and close to 2.4 million addresses, including rural addresses. The data has a consistent structure and is interconnected across all three countries, enabling navigation e.g. from Tallinn to Vilnius, with the ability to add desired waypoints along the route and optimizing the journey between these points.
2. Address data are completely up to date
Regio data are updated in the client's system every month, ensuring that important changes to roads and addresses are reflected in the application you use for your work without any delays or problems.
3. Accurate and reliable data
Our data comes from various sources: public and state databases, as well as data we've gathered ourselves. By combining data from different sources, we ensure greater precision and more comprehensive information. The Regio team pays a lot of attention to ensuring precision, thanks to which users can rest assured that our Baltic navigation data will lead them to the right location at the right time via the optimal route.
4. Lots of useful attributes
Our roads data provide much more than just topological info, indicating e.g. the average vehicle speed, turn restrictions, time-based restrictions, vehicle-type-dependent restrictions, access point information, and more. Taking all these attributes into account, it is possible to find the shortest or optimal route at any given time, minimizing unnecessary additional kilometers.
5. Easy and convenient integration
We offer data in a variety of formats:
We compile data for the client's logistics software according to the software requirements and needs.
Integration of Regio route calculation API service into the client's system
API integration has been made as straightforward as possible. It does require some IT knowledge, but the API service documentation provides assistance, with detailed descriptions of the key parameters and attributes. The route calculation service can be set up wherever needed, such as in desktop applications, web applications, or mobile applications.
6. Data to help you solve complex logistical tasks
The route calculation API service can be used in multiple ways. For simpler tasks, it can calculate the route between two or more location points. For more complex tasks, the route optimization (Traveling Salesman Problem) can be utilized, which allows you to find the fastest or shortest route among multiple location points. It provides the flexibility to determine the sequence of points to be visited or calculate the shortest and optimal route for visiting all points.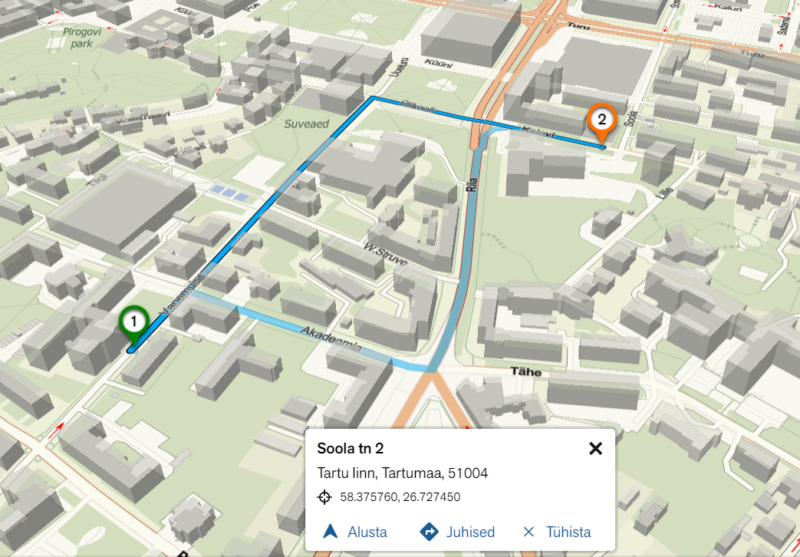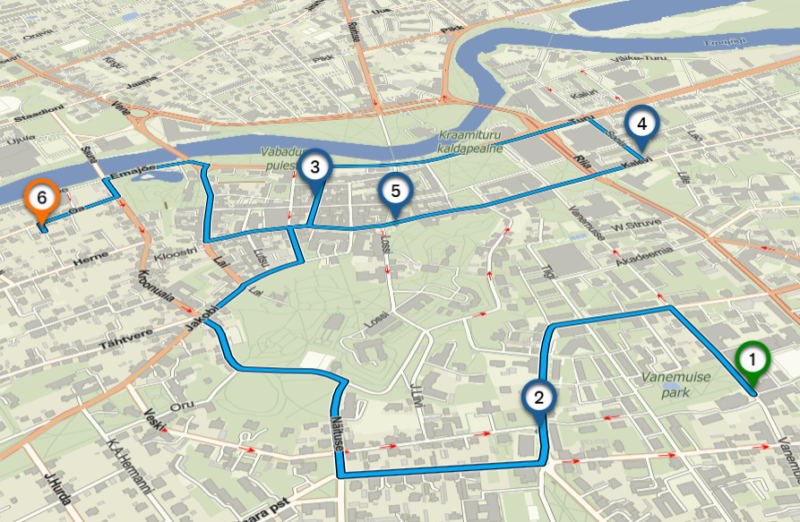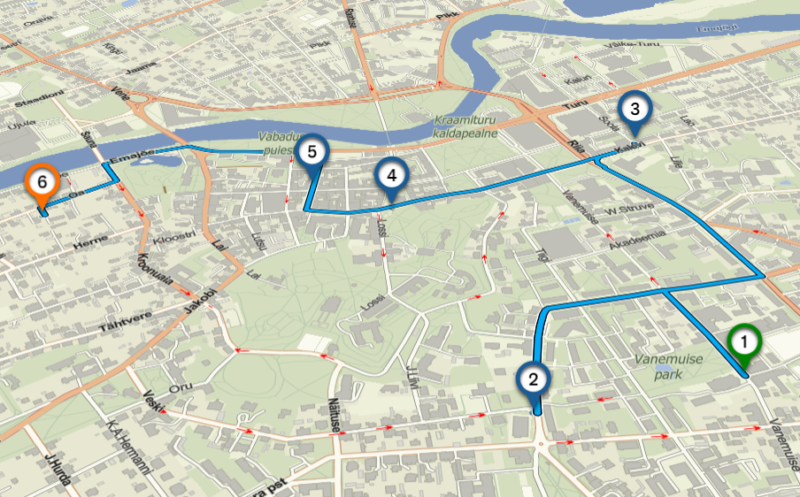 7. User-specific solutions
We always take into account the client's specific requirements and preferences. The route calculation service can be developed in a way that meets the user's needs.
Regio has more than 30 years of experience in the gathering of spatial data, and for the last 15 of those we've been developing software to make using our data as convenient and straightforward as possible.
See www.regio.ee/regio-api-teenused for more information.
If you have any questions, e-mail us at kaardid@regio.ee or call us on +372 731 0122.