Adding an address should be as easy as possible for online store users!
Anne Kokk, the head of our geospatial data unit, wrote a piece for the Estonian E-Commerce Association's website about how adding an address search option to an online store makes life easier for both the client and the delivery driver. Here's what she wrote about address input:
In just about every online store, you fill out an order form where you add your address. It seems like such a straightforward, everyday thing, but it can end up causing the customer and the merchant real headaches:
What's my postcode?
There's a typo in my address, but the system's accepted it, so where will my parcel end up?
I live in the countryside. My street has no name and the building I live in has no number, never mind my apartment.
"Metsa 2" has been given as the address, but it doesn't specify the town.
"Roosi, Metsa…" which one is the settlement, and which one is the name of the farm?
The address is given as "Sõpruse pst 3, Tartu", with no apartment number.
"Liiva 26, 9053 Haapsalu"- such an address does not exist.
Issues like these can be prevented – at least in part – by a properly designed form for inputting the address. But there can still be various concerns: 
Which fields need to be mandatory and which ones don't? For instance, many addresses don't have an apartment number. But if the customer simply forgot to add it, where's the courier supposed to deliver the item to?
How can you avoid parcels being misdirected due to typos, say to Heki Street rather than Haki Street?
There are always exceptions in addresses, so how can you make such forms easy to use for clients with non-standard addresses too?
It's much easier for the people issuing, sorting, and delivering items to operate when addresses have a consistent structure, and the address components are in the same order.
Making address input easy and convenient for users in an online store can be achieved through an address search field connected to a reliable database.
In other words, the online store has an API via which it can access a database of addresses online. Here it should be noted that freely available databases may not be the most up to date or well-structured and that most of them doesn't provide user support. Subscribe to a paid service, on the other hand, and you can not only be sure the addresses you get from the database are correct, but you can also get help from our developer in setting up the address search function in the online store.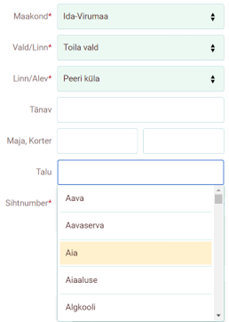 The solution itself is well known: when entering an address, a dropdown menu automatically suggests possible options to the form filler. This simplifies and speeds up the address input process, practically eliminating the possibility of entering erroneous records. Addresses entered in this way are unambiguous and easily understandable to couriers. It may seem like a simple feature, yet unfortunately, it is underutilized in e-commerce websites.
Therefore, make your customers' and couriers' lives easier, and expedite order fulfilment by adding an address search to your online store. It may be a small feature, but it can significantly reduce frustrating issues.
Find out more here: Regio's API services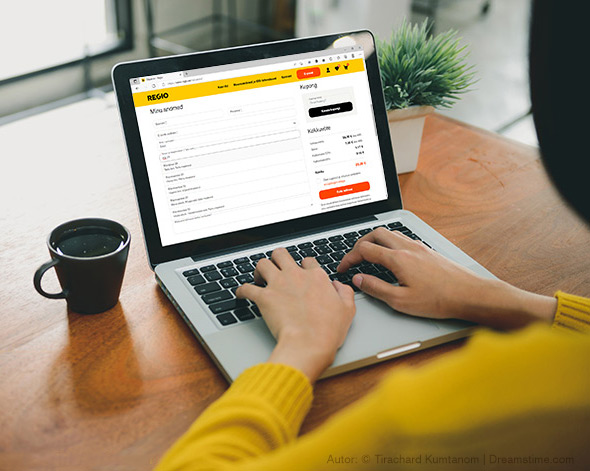 Original article can be found from here.