Case studies
State Agency of Medicines
Field: map application
The pharmacy map application of the State Agency of Medicines indicates the locations of pharmacies around Estonia. The original app was developed in 2019 with the then forthcoming pharmacy reforms in mind. After the reforms were implemented, the app was updated to reflect the pharmacies still operating in Estonia.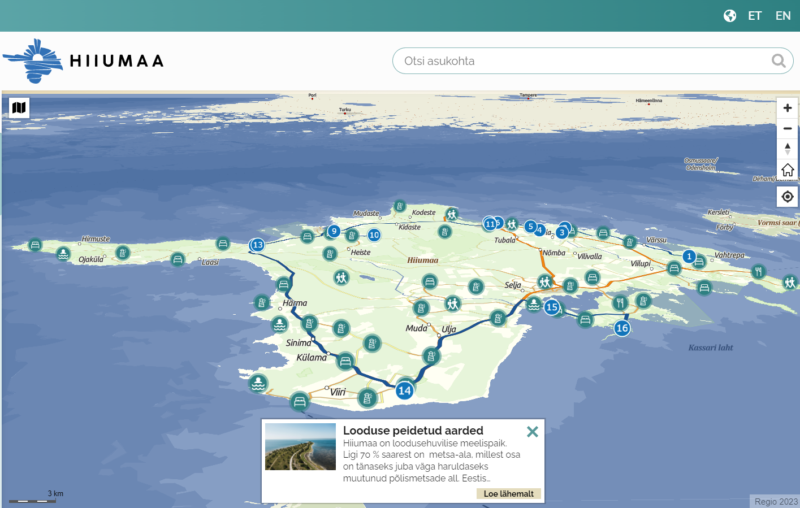 Hiiumaa Development Centre
Field: map application
The tourist map application commissioned by the Hiiumaa Development Centre provides a good overview of points of interest on Hiiumaa and recommends routes for visitors to take. The app is easy to use on both mobile phones and laptops and has proven to be a big hit among tourists.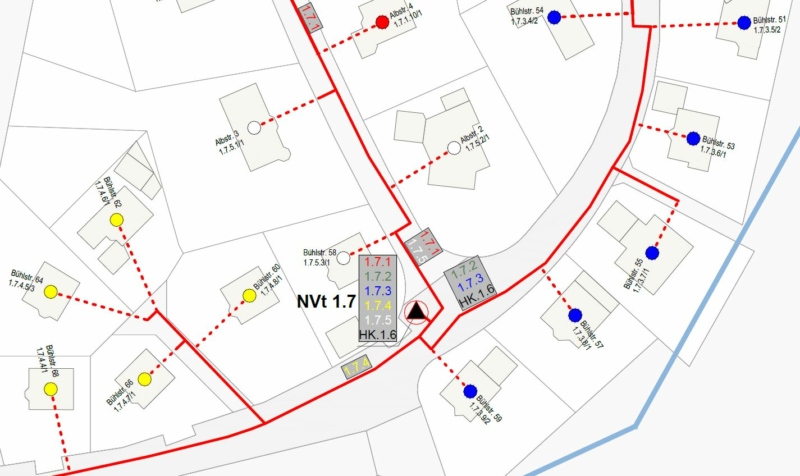 Estonian Fiber OÜ
Field: GIS
Regio is a partner to Estonian Fiber OÜ in the spatial planning of the fibre optic cable network, the preparation of construction plans and the documentation of the constructed network. This involves data-processing and digitisation, wherein the ability to read orthographic photos, knowledge of fibre optic network principles and GIS/CAD software and experience in compiling, processing and validating spatial data are indispensable.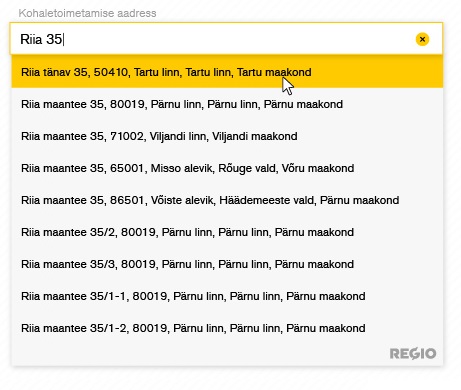 Swedbank
Field: Regio API services
Swedbank uses Regio's address data in its portals and information systems via the API service. Estonian, Latvian and Lithuanian addresses are obtained from the Regio database in a unified structure which simplifies the company's work, as there is no need to search for addresses from different sources.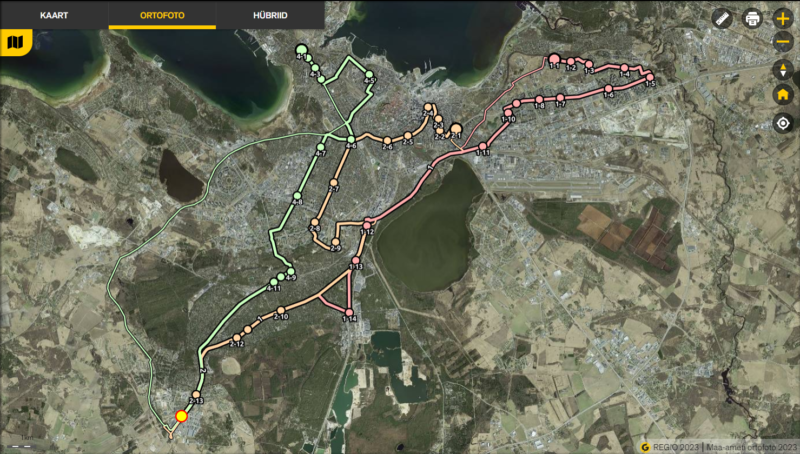 Karl Storz Video Endoscopy Estonia OÜ
Field: GIS
Karl Storz Video Endoscopy Estonia OÜ wants to contribute to reducing the ecological footprint of its employees. As such, it requested that we plan bus journeys for them. Regio calculated optimised routes for collective transport between work and home.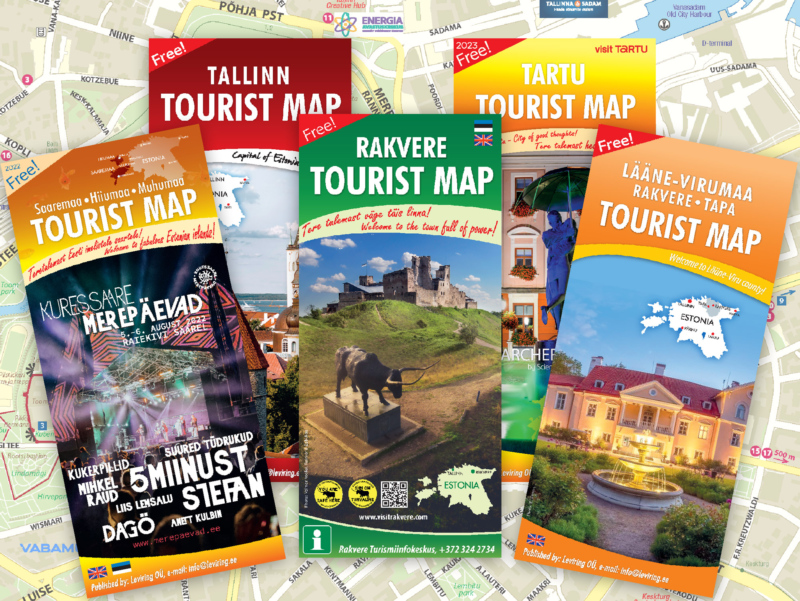 Leviring OÜ
Field: bespoke maps
Leviring publishes a new series of tourist maps every year. Focussing on Estonian cities and counties, the maps are designed and updated by Regio. Leviring receives from us a print file which they then add to their design.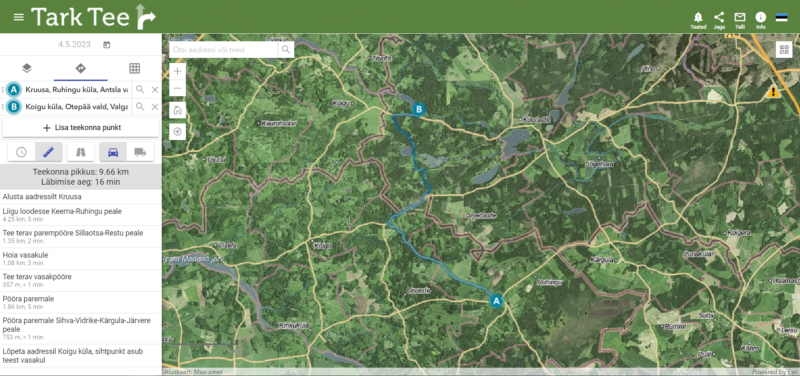 Estonian Transport Administration
Field: spatial data
The Tark Tee (Smart Road) traffic information application of the Estonian Transport Administration provides road users with information about traffic restrictions, roadworks and driving conditions. Regio supplies the app with Estonian street and road data and navigation information, which is to say road matrix data. These data are packaged so as to be suitable for use in a system based on ESRI Network Analyst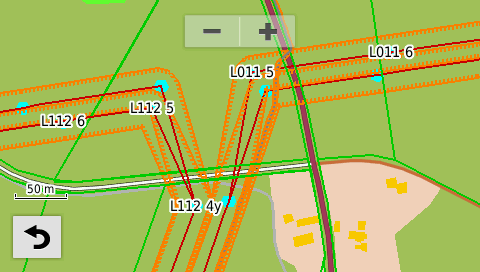 Elering AS
Field: Garmin GPS map
Long-term cooperation with Elering AS has led to the creation of additional layers for Garmin GPS devices. These layers or thematic maps make it possible for the user to add just the kind of additional information and objects they need to an existing base map (e.g. Regio's topographic map). Regio has prepared thematic maps based on the data provided by Elering and in accordance with their requirements.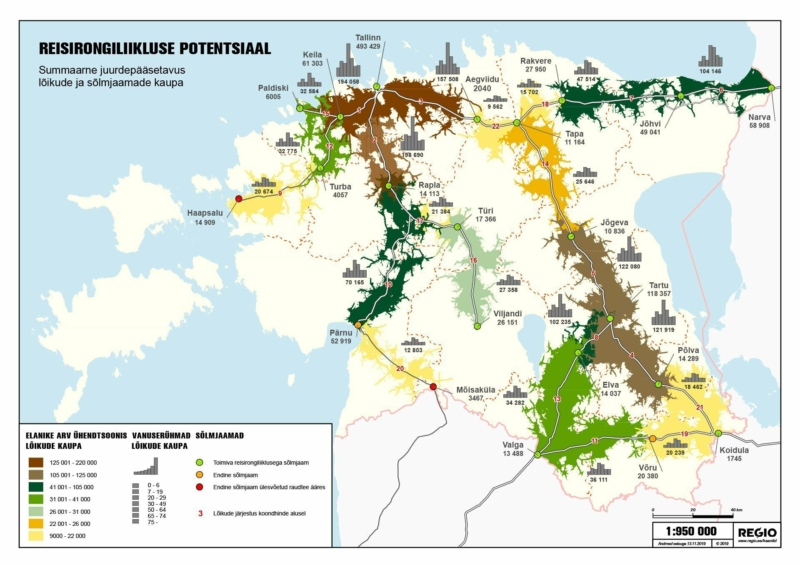 Ministry of Finance
Field: spatial data analysis
The Ministry of Finance asked Regio to provide an overview of railway passenger transport potential from the point of view of everyday journeys, based on the number of people living in the railway's area of influence. Those sections on which regular passenger transport has taken place over the last 25 years were observed, as well as sections which have been decommissioned or on which passenger train traffic no longer takes place. This was a follow-up study to a similarly themed one undertaken by Regio for the Ministry of the Interior in 2010.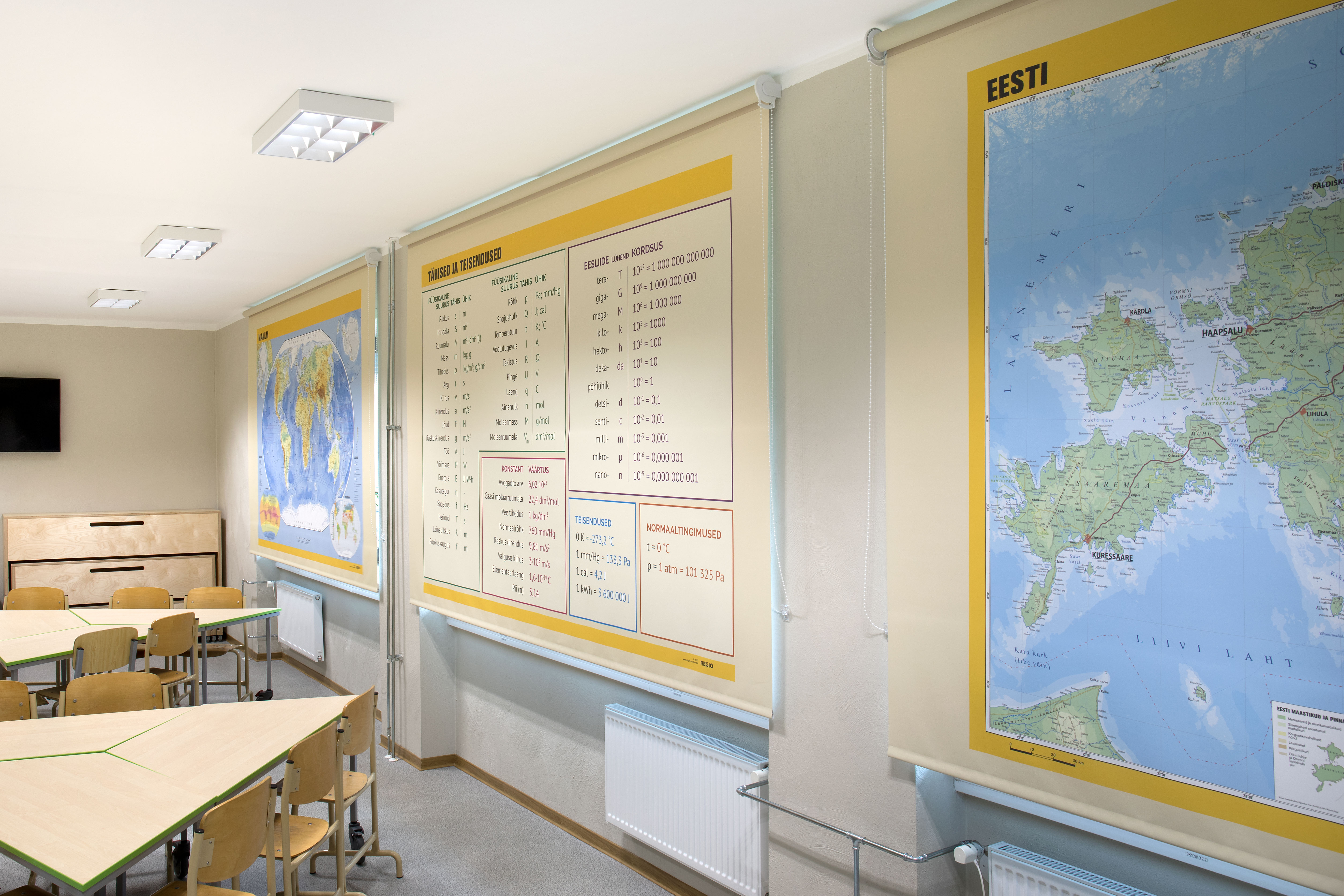 Window blinds
Field: bespoke maps
By ordering a roller blind with the image of a map on it you not only get a map and window cover in one, but also a beautiful home decoration that is ideal for displaying in a home office, child's bedroom or classroom. Our roller maps are made to measure and can be printed on blackout or semi-blackout fabric.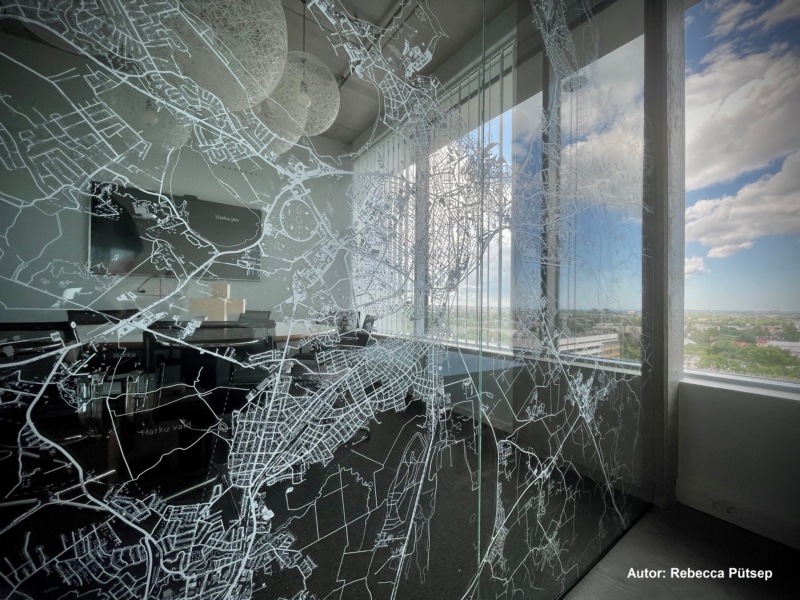 PLUSS Architects
Field: bespoke maps
Pluss Architects approached Regio regarding a large map of Tallinn to be printed on a glass wall in their office. The aim was to highlight on it the buildings they had designed, thus making the glass more visible and reducing the risk of people walking into it. Since the architects had a clear vision of how the map should look, they provided us with suggestions regarding the colour scheme and design. As a result, a stylish, bespoke map was created.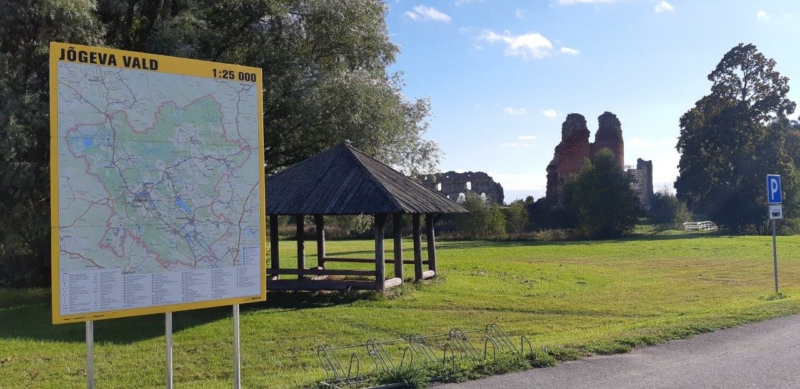 Outdoor maps
Field: bespoke maps
Whether it be in the middle of a town or at the entrance to an attraction, an outdoor map is a perfect way of introducing visitors to an area and marking points of interest and key sites. Regio also creates and produces information stands and layout plans for open-air museums, parks, manor complexes and cemeteries.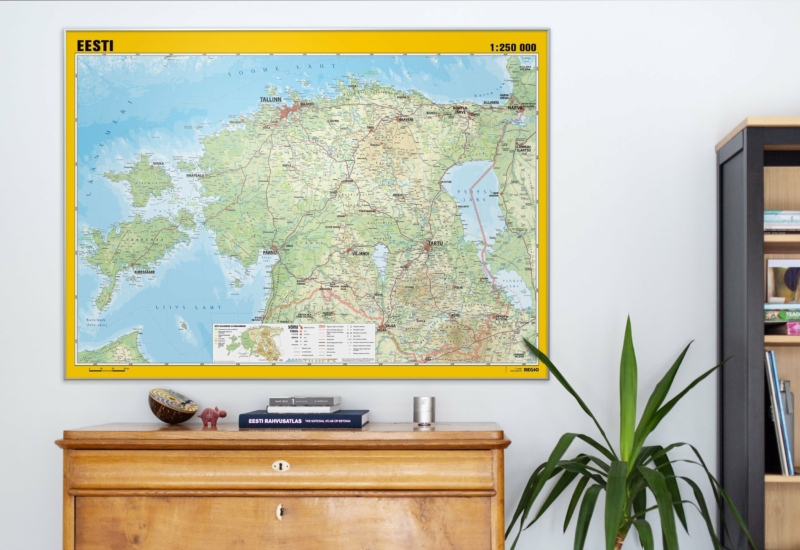 Wall maps
Field: bespoke maps
Our range of wall maps includes maps of Estonia, Estonian cities, the Baltic States, Europe and the world, as well as historical maps. The maps are perfect for home offices and children's bedrooms and are available in a wide range of finishes: you can choose between laminated wall maps, wall maps with hanging bars, board-mounted and framed wall maps, maps on wallpaper and more.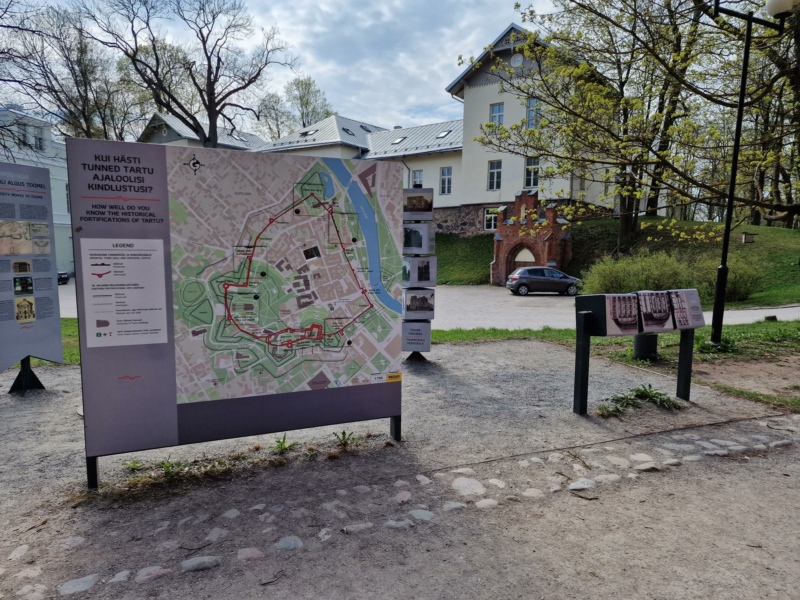 University of Tartu Museum
Field: bespoke maps
The University of Tartu Museum asked Regio to develop an up-to-date map of Tartu which also showed where its medieval wall and bastions and 18th-century defensive structures once stood. Following close consultation with the museum, in the course of which they provided us with the necessary historical information, two maps were created: an outdoor one; and a pocket-sized one for visitors to the museum.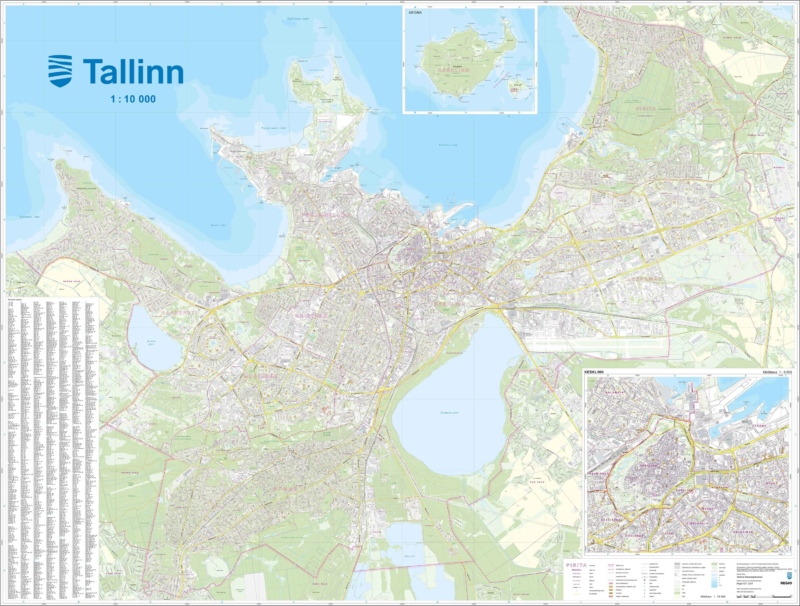 Tallinn City Government
Field: bespoke maps
In 2021, Regio developed wall maps of Tallinn for Tallinn City Government (at a scale of 1:10 000 and measuring 226 x 172 cm) using the client's precise geodata (1:2000). In total, 140 printed and framed wall maps were produced. Today the maps decorate the walls of all of the city's institutions: council, offices, district administrations and libraries.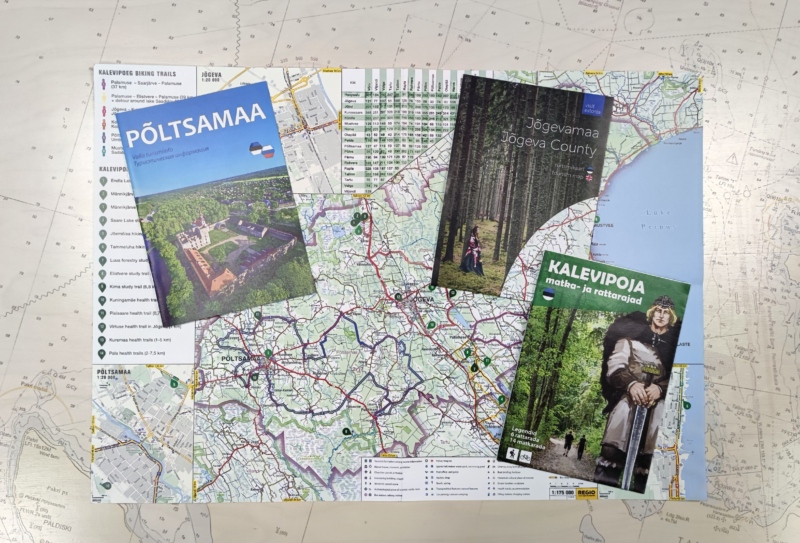 Jõgeva County
Field: bespoke maps
The long-standing cooperation between Jõgeva County and Regio has resulted in the development of outdoor maps and tourist booklets about the region. We have implemented an all-in-one solution: in addition to the maps we have prepared and translated information texts, designed the booklets and arranged for the printing of both the maps and the booklets.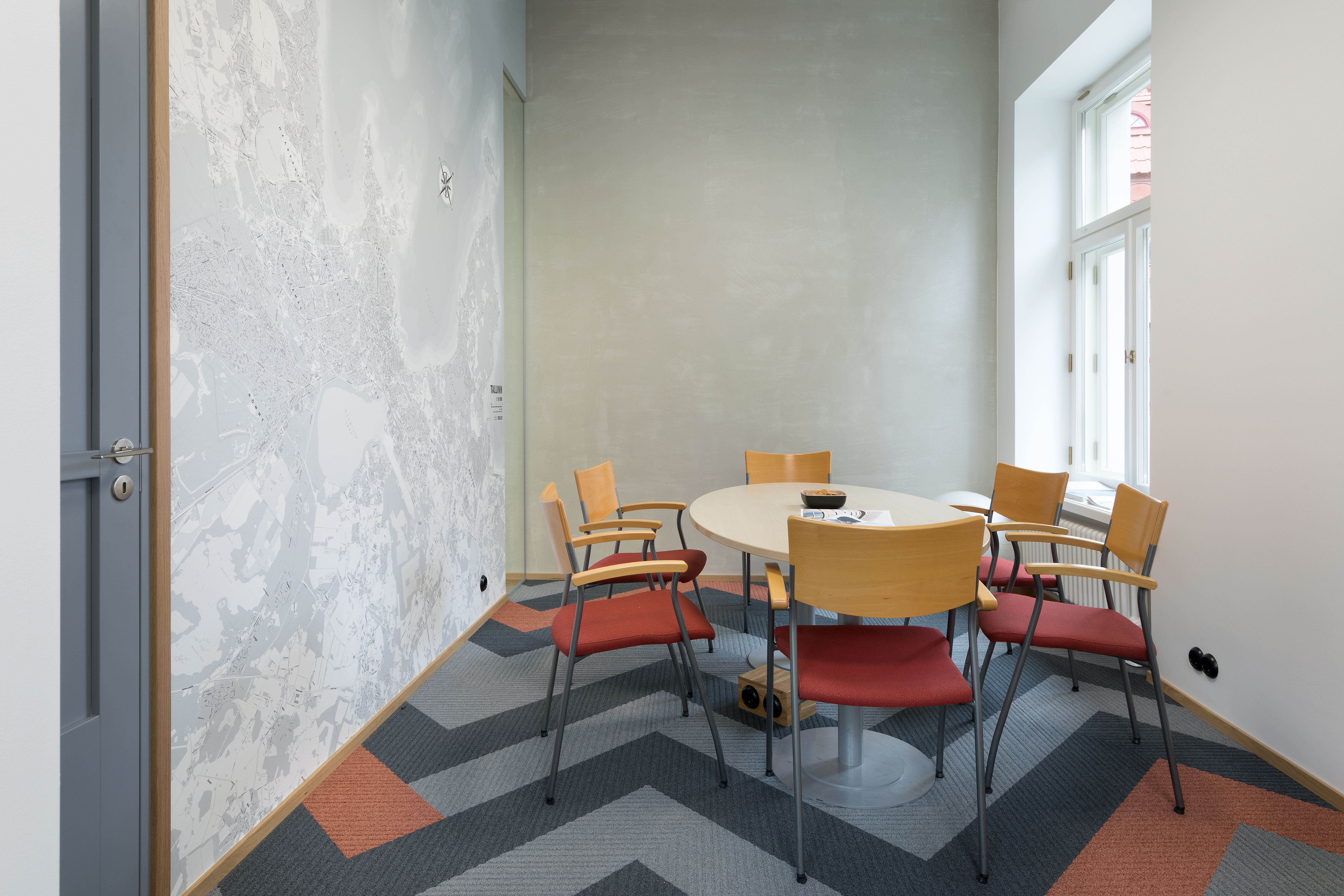 SUPPA Advisers
Field: bespoke maps
Eye-catching map wallpaper will bring any wall to life and create a stylish home or office interior. We create bespoke wallpaper featuring maps, but all of Regio's standard maps can be printed on wallpaper. This picture shows wallpaper with a map of Tallinn in the office of Suppa Advisers. Since the customer is a true map-lover, the end product was developed in close cooperation with them.