EU projects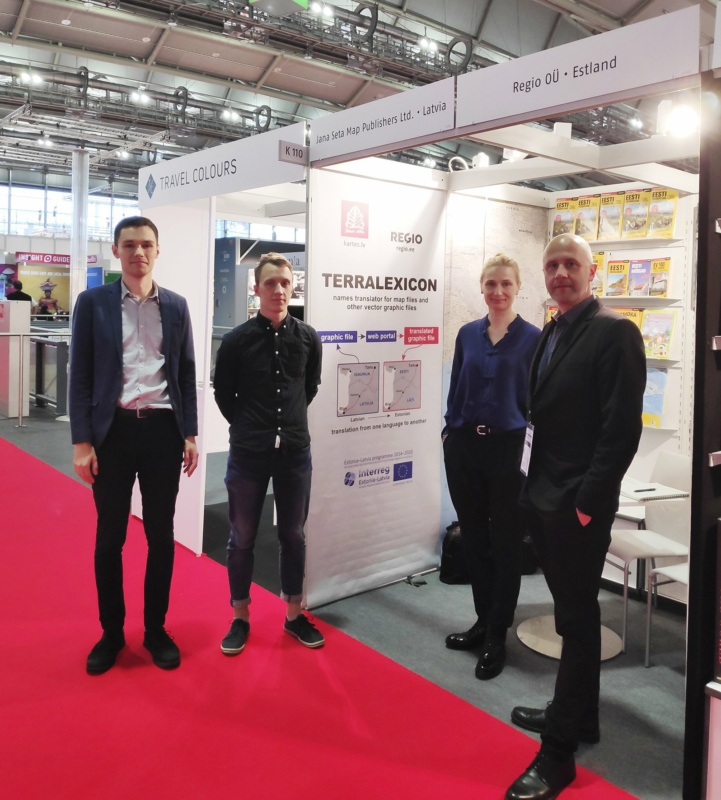 "Regio" Ltd (Estonia) and "Karšu izdevniecība Jāņa sēta" Ltd (Latvia) project "Geoname translator for maps" (Est-Lat 112) has received the support of Interreg Estonia-Latvia programme. The project is being implemented in the Estonian – Latvian (EST-LAT) cross-border cooperation programme in the thematic objective "Increasing the competitiveness of SMEs" priority axis "Active and attractive business environment." The total eligible cost of the project is 356 166.20 EUR, of which 251 043.88 EUR would be provided by the European Regional Development Fund, the Estonian – Latvian cross-border cooperation programme Interreg.
TerraLexicon is a solution, which translates place names directly in the design file. More information can be found on Terralexicon webpage.
March 31, 2021: The development of a new automated translation solution "TerraLexicon" has been completed. Press release TerraLexicon March 2021.pdf
This website reflects the views of the author. The managing authority of the programme is not liable for how this information may be used.